Let us know what you think about our product.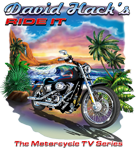 Check out David Hack's Ride It
Check out a
YouTube
testimonial by an amazing guy named Eddie from Arkansas.
If you enjoy our product so much that you make a video (like Eddie), please contact us and we will make sure to link it here as well!
6/23/18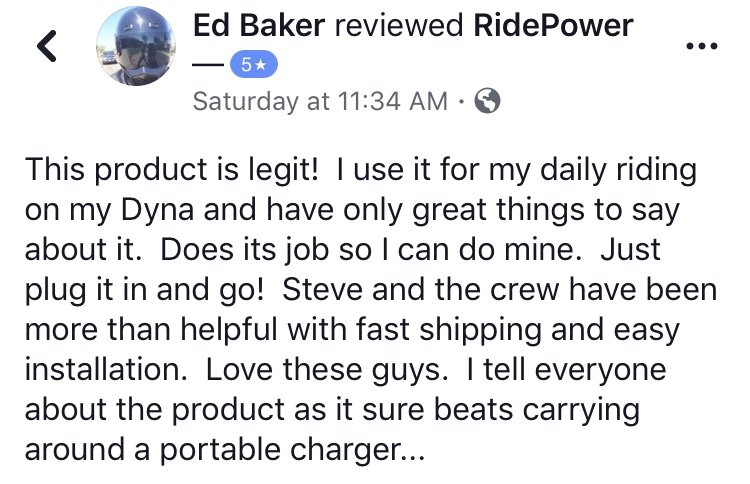 Justin G
1/9/2018
Minnesota
"I have recently got a RidePower charger for my snowmobile and hooked it up and it is very easy to install and use. I love it because the cord reaches to my cubby hole on my Polaris sled and that is where I put my phone when I ride. My phone is charged and running my app I use for mapping. I give it a true 5 stars! Steve is very good at answering questions on it as well. Thank you RidePower!!"
"I spend quite a bit of time on my riding mowers. My RidePower charger ensures a continuous charge on my phone. Time passes a lot faster with music."


Randy B.
Fruit Cove Fl.
12/4/17
"
RidePower Cable. Some of you may of made your own cables to charge your phone or different devices, whether on your motorcycle, boat or snowmobile. I would recommend that you take a look at this awesome product. I find them to be very sturdy and should last you a very long time. Even have an adapter to connect to USB-C devices. Take a look at their site...
RidePower
."
David L.
Jacksonville, FL
1/3/17
"I use my RidePower charger every time I ride my motorcycle. I can plug in my phone and be les than 20% of battery left, use my GPS and listen to Pandora and it still charges my phone quickly."
Jeff Bush
8/18/16
"Great deal on a very needed part for your motorcycle!"
Rob Graham
1/16/16
"I had an unfortunate situation where my charger was damaged by ME. I contacted RidePower and Steve called me in less than 15 minutes. He is fantastic and took care of me without hesitation. I highly recommend RidePower to take care of your mobile chrging applications for Android or iPhone applications."
-David Levesque
5/31/15
1/8/15
"Awesome product!"
-Jean Frack
6/6/14
"This is a great idea."
-Earl Smith
5/22/14
"Perfect for outdoorsmen and women."
-John Evans
3/10/14